Jen Balog, Executive Director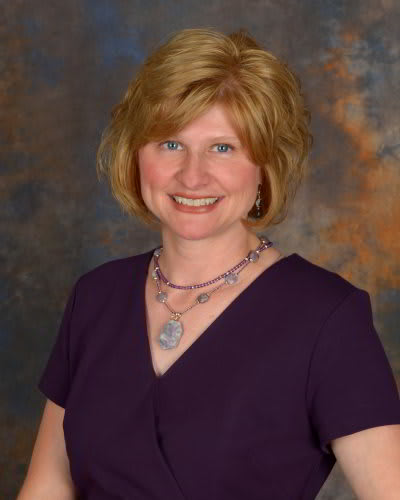 Jen has spent more than 15 years in healthcare as a radiation therapist and for the last 10 years as a development professional for several national organizations such as the American Red Cross and American Heart Association.
She served as the Foundation Director at Community Memorial Hospital in Hamilton, New York, and more recently led the major gift program as Assistant Vice President for Development at Upstate Medical University Foundation in Syracuse New York. 
Jen believes her role as Executive Director is to connect grateful patients & families to missions in health and wellness.
She  earned her Associates Degree in Radiation Therapy from Erie Community College, a Bachelor of Science in Healthcare Administration and Communications from Rochester Institute of Technology and a Master's in Healthcare Administration from Utica College.
Jen also holds several certifications, including Certified Fund Raising Executive and Chartered Advisor of Philanthropy.
In her non-work life, Jen loves the outdoors, competes in triathlons and hikes with her family and dogs.
She and her husband John have three children, John Paul, Patrick, and Jaden.
Members
Jeff Cernuto
Roger Hatharasinghe, MD
Jameka Haynes
Jim Marshall
Suzanne Meyer
William Troutman
Ken Vance