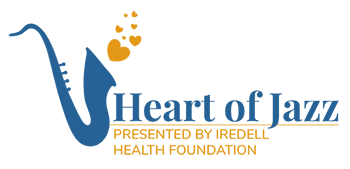 Heart of Jazz
Enjoy an evening of jazz, foods and spirits to benefit the Cardiac & Vascular Care Fund for Iredell Health System. Proceeds support the purchase of new cardiac and vascular equipment, provide patient assistance, and expand cardiac and vascular service offerings for our ever-growing community
Visit HeartofJazz.org for more information about the event and sponsorship levels.
Thursday, October 13
The Venues at Langtree
Mooresville, NC
---
Lights of Love @ Iredell
Lights of Love is an annual community gathering sponsored by the Iredell Health Foundation to honor a caregiver or in memory of a loved one. Proceeds from this event support the Cancer Patient Support Fund at Iredell to assists anyone receiving active treatment and needs help with transportation, lodging, support group activities and discretionary support. 
Visit IredellLightsofLove.org for more information about the event and sponsorship levels.
Wednesday, December 7
Iredell Mooresville Campus
653 Bluefield Road
6:00 – 8:00 PM
Thursday December 8
Iredell Memorial Hospital
557 Brookdale Drive
Statesville
6:00 – 8:00 PM
---
International Women's Day Breakfast
Wednesday, March 8, 2023
7:30 AM Breakfast
8:00 AM - 9:00 AM Program

Charles Mack Citizen Center, Mooresville
MASTERS OF CERAMONY: Molly Grantham, WBTV News Anchor
KEYNOTE SPEAKER: Rebekah Gregory, Boston Marathon Survivor
Iredell Health Foundation offers this inspirational event to benefit the Women's Health Fund at Iredell Health System.
The first Wednesday each March the Foundation hosts an internationally known speaker to share their journey of health story with our community. This event alternates its location between Mooresville (odd years) & Statesville (even years).
---

This cornerstone fundraising event is dedicated to furthering the dreams of our nursing heroes. Over the years we have been able to assist over 500 individuals with educational endeavors, specialty certifications, and nursing leadership development.
Visit IredellGolfClassic.org if you'd like to be a sponsor.