This cornerstone fundraising event is dedicated to furthering the dreams of our nursing heroes. Over the years we have been able to assist over 500 individuals with educational endeavors, specialty certifications, and nursing leadership development.
Visit IredellGolfClassic.org if you'd like to be a sponsor.
May 18 & 19, 2023
Statesville Country Club

---
Cancer Survivor Event
June 3 at 7:00 PM
During Statesville Owl's baseball team opening night.
West Iredell High School
213 Warrior Drive
The event is being held in conjunction with National Cancer Survivors Day, a holiday meant to recognize cancer survivors, raise awareness of the ongoing challenges these survivors face, and, most importantly, celebrate life.
At the event, cancer survivors will receive free admission to the game, and be treated to a number of giveaways and recognition. Survivors will be invited to walk the bases at a designated time in between innings, sign a special survivor board, and participate in several other activities. A survivor will also be invited to throw out the first pitch.
Families are encouraged to attend as well. Admission is $6 per person.
---
CEO Roundtable
Tuesday, September 20, 2023
Iredell Mooresville (653 Bluefield Road), Mooresville
7:00 AM Check-in, Breakfast, Networking
7:30 AM - 8:30 AM Roundtable Discussion
FACILITATOR: John Green, President & CEO, Iredell Health System
Iredell Health Foundation is offering two CEO Roundtables where you can build your network and engage in discussions with your colleagues from around the region on healthcare issues impacting your company.
Registration for this event is complimentary, but is required. Seating is limited, so early registration is encouraged to secure your seat. Reservations will be opened later this year.
View the photo gallery from our February 8 roundtable.
Questions? Call 704-878-7669 or email Foundation@iredellhealth.org
---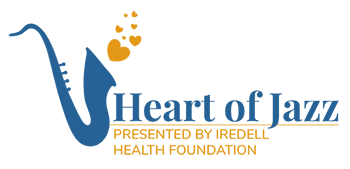 Heart of Jazz
Our thanks to everyone who made our first Heart of Jazz a success. We're proud to say we raised $56,000 on October 13 for the Cardiac & Vascular Care Fund for Iredell Health System. Proceeds will support the purchase of new cardiac and vascular equipment, provide patient assistance, and expand cardiac and vascular service offerings for our ever-growing community
This year's event will be held on November 3 at The Brawley Estate in Mooresville.
---

Lights of Love @ Iredell
Lights of Love is an annual community gathering sponsored by the Iredell Health Foundation to honor a caregiver or in memory of a loved one. Proceeds from this event support the Cancer Patient Support Fund at Iredell to assists anyone receiving active treatment and needs help with transportation, lodging, support group activities and discretionary support. 
We hope you'll join us on November 29 at Iredell Mooresville and November 30 at Iredell Memorial Hospital.
Visit IredellLightsofLove.org for more information about the event and sponsorship levels.

International Women's Day Breakfast
Wednesday, March 6,2024
7:30 AM Breakfast
8:00 AM - 9:00 AM Program

Charles Mack Citizen Center (Merchant Room), Mooresville
MASTER OF CEREMONY: Molly Grantham, WBTV News Anchor
KEYNOTE SPEAKER: Niki Brown, speaker, pastor, author, entrepreneur
Iredell Health Foundation offers this inspirational event to benefit the Women's Health Fund at Iredell Health System.
The first Wednesday each March the Foundation hosts an internationally known speaker to share their journey of health story with our community.
---