Our bodies frequently let us know when something is wrong internally — sending us messages by way of aches, pains and other signs. But, how often do you actually listen to your body and recognize there may be a problem?
Michelle Stevenson, a 54-year-old Statesville resident, was a healthy, active woman with no previous health issues. When she began having abnormal stomach pain, she knew something was wrong.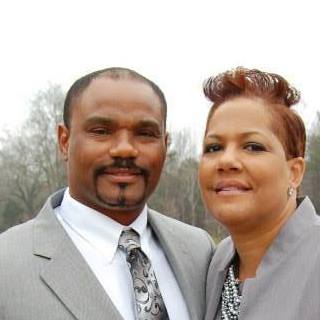 "I was at work on Monday, December 27, and thought my stomach felt funny. I called my doctor and explained how I was feeling," said Stevenson.
Her doctor ordered a CT scan at an area hospital. The next day, Tuesday, she was in excruciating pain. At an in-person appointment with her doctor that day, she was told she had omental infarction – a rare disease that affects the abdomen. He instructed her to go to the emergency room if she had not improved by Thursday.
When Thursday arrived and she was still having intense stomach pain, Stevenson revisited the same area hospital. After a long wait in the emergency room, she was sent home with pain medication. However, the medication caused intestinal issues and seemed to make her stomach pain even worse.
"I kept telling the hospital staff there was something was wrong with me. I told them I felt like my body was being poisoned, but it seemed like no one was listening to me," she said.
Frustrated, Stevenson spent a week in pain and kept thinking, "I can't do this. I know something is wrong." That is when her husband, James, told her she should try Iredell Memorial Hospital (IMH).
Following his advice, she went to IMH on Saturday, January 8, where she was given medication that eased her intestinal issues and was pleased the staff listened to her concerns.
A few days later Stevenson received shocking news. On Tuesday, January 11, due to her intestinal issues, Stevenson was scheduled for a colonoscopy. While preparing for her colonoscopy, her gastroenterologist checked her heart rate. It was dangerously high at 190 beats per minute. He urged her to go to the emergency room immediately.
After having had a pleasant experience at IMH, she and her husband decided to return there for emergency care. Stevenson was worried, but with her husband by her side, felt a sense of relief she was finally going to find out what was wrong. She was rushed to the IMH emergency department.
"Doctors at Iredell looked at my charts from other hospitals and were apologetic for the things I had gone through previously. They said, 'You've been through a lot,'" said Stevenson.
"My husband and I both felt so comfortable at Iredell Memorial Hospital. I had never seen those specific doctors before, but they knew right away what was wrong," she said.
As it turned out, Stevenson did not have omental infarction — she had diverticulitis, which had progressed into a severe, widespread infection throughout her body, causing internal trauma.  The infection was causing her heart rate to spike, and she went into sudden cardiac arrest while at the hospital. Her husband and doctors decided emergency surgery was the best option.
"Tuesday morning, I went in for a colonoscopy and by Tuesday afternoon, I was having emergency surgery," she said.
Stevenson woke up in the critical care unit at Iredell Memorial Hospital after her surgery, where she stayed for four days before moving to a Med-Surg floor.
"The doctor told me that if I had waited one more day, I wouldn't have made it. I had one foot in the grave and had no idea," said Stevenson. "My husband and I did not expect that at all. I knew something was wrong, but never realized how bad it was."
While she was hospitalized, winter storms raged across the county, making it impossible for her husband to visit her for two days. But, she said, she was comforted by the compassionate care the hospital staff provided and thankful for the nurses, doctors, and housekeepers who checked on her frequently to make sure she was as comfortable as possible. 
"I was just amazed at the staff. Knowing there was a pandemic and a snowstorm, they still put patients first. Just thinking about the care they gave me brings me to tears," said Stevenson.
Stevenson was sent home from the hospital on January 19 after eight days. Iredell Home Health nurses visited and cared for her at home while she was healing.
Being a positive, active person, Stevenson is in the right mindset and feeling better.
"I just love life, and I've never taken it for granted," she said.
As she reflects on her experience, Stevenson encourages others to cherish every moment. She is grateful to Iredell for saving her life and for the support of her loving family.
"I just want to say thank you to everyone at Iredell Memorial. Your work is not in vain. I know it can be exhausting, but you bring so much joy to other people," said Stevenson.
Your kindness helps makes inspirational stories similar to Michelle Stevenson's possible. Please consider a donation to Iredell Health Foundation's Annual Fund, Grateful Patients & Families of Iredell. Your gift helps patients during their time of greatest need.
To donate, please go to DonorPerfect and choose "Grateful Patients Annual Fund" from the "Specific Fund" dropdown.